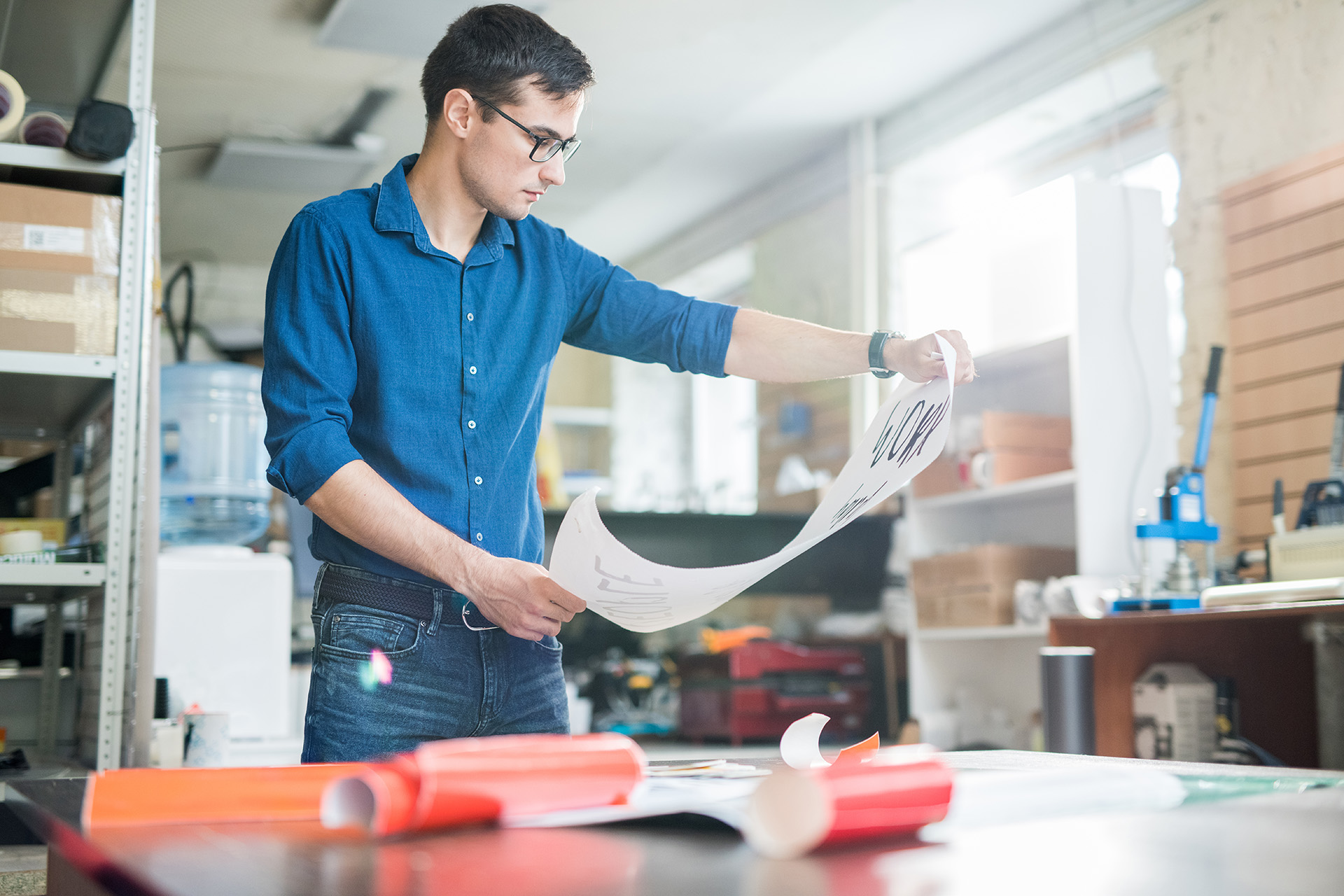 Amongst the many marketing materials used by businesses today, even in this digital age of advertising opportunities, the printed flyer is still a very effective tool for reinforcing your corporate brand identity and bringing your products and services to market. Well-designed, compelling flyers provide, unlike the transient nature of digital advertising, a physical, tactile marketing medium that people can engage with and take away for future reference. Here are some aspects of advertising flyer design for you to consider:
Initial attraction
The first thing you want your flyer to achieve is initiating an interest in its message – this initial attention-grabbing is essential! The headline of your flyer is the first thing people will notice, so it needs to stand out and have an initial impact to pique the interest of those who receive it. Compose your flyer headline so that people are engaged and want to read-on – perhaps pose a simple question such as "Do you want to save money?" or "Free sample", or simply offer a sale or a limited-time bargain – just something that people are likely to react to, and on which they want further information.  
Visual Hierarchy
An effective flyer's visual design should draw-in potential customers by a definitive 'visual hierarchy' – the headline should grab the initial attention so will be at the top of the flyer in large, bold format, followed by smaller text containing more detail about the event or offer the flyers are advertising. Ensure the key elements of your message, your logo and brand name and such, are large enough to be prominent and stand out.
Balance
Your flyer should contain enough information to grab the interest of potential customers, but it is not feasible to include ALL the information on a small sheet – you do not want to 'overcrowd' your flyer content as readers will quickly lose interest in something that is 'too busy' and difficult to read! Ensure that your flyer is 'visually balanced' with images and text – maintain space between the different elements and make it an 'easy read' by not overcrowding the space. Make use of 'white space' and ensure your flyer contains only the essential information – enough to tempt the reader into further action and investigation.
Typography
Choosing the best fonts for your flyers is important – different fonts present different looks and feel, ultimately leading to different results from those who receive them! Choose the best font to highlight your company name and brand and ensure the text is easy to read – whilst some fonts may look a little more 'grand' or sophisticated, they are not always easy to read and you will quickly lose the attention of the reader, and therefore the impact of, and interest in, your flyers' message!
Message
Focus on one message for your flyers – the less information your flyer is trying to convey, the easier it will be to get across!
Initiate Action
Include a 'call to action' in your information- whether to attend the advertised event, contact your business via social media or online, or visit your corporate premises – ensure there is a clear directive on what your potential customer should do next to build upon the initial interest generated by your flyer's message.
Sizes
Printed flyers can be produced in many sizes and formats – half-sheet flyers are the most common as they are big enough to convey your initial message and are cost-effective in production. Standard size is slightly larger and allows more space to include perhaps larger imagery (company logo), whilst opting for a larger format flyer that can be folded over would be a good choice for items such as restaurant or take-away menus and such – decide which format best suits your business and will be the most relevant to communicate your message to your targeted audience.
Well-designed printed flyers can be great marketing tools to promote your business and boost your brand identity and corporate image and presence.
DL Graphics are a printing company in London. From concept to client, we at DL Graphics have it covered. Established in 1989, we have been trading and evolving for 32 years, specialising in creative & artwork, print & distribution, and interactive & online. So, if you're in the market for some branded business stationery, from business cards, complimentary slips, envelopes and letterhead printing in London, or are simply looking for inspiration, our online print shop central London is the place for you! Call us on  020 7242 3337 or email info@dl-graphics.com or use our contact form and we will get back to you within 24 hours.
https://dl-graphics.com/creative/wp-content/uploads/2023/08/CATCH-THE-EYE-THE-ART-OF-CRAFTING-COMPELLING-FLYERSFOR-MAXIMUM-IMPACT-aug.jpg
1280
1920
DL Graphics
https://dl-graphics.com/creative/wp-content/uploads/2016/09/3d_dl.png
DL Graphics
2023-08-30 16:27:11
2023-08-30 16:27:11
Catch Their Eye: The Art Of Crafting Compelling Flyers For Maximum Impact